I want to sew a shrug outta some jersey. Dunno why. Just think they're kind of cool and comfy looking. Here's some inspiration: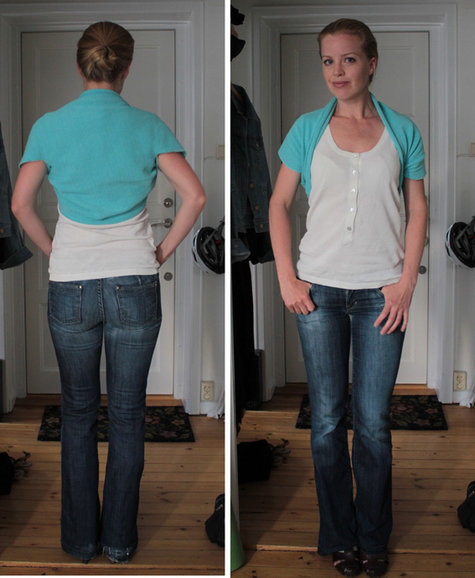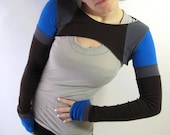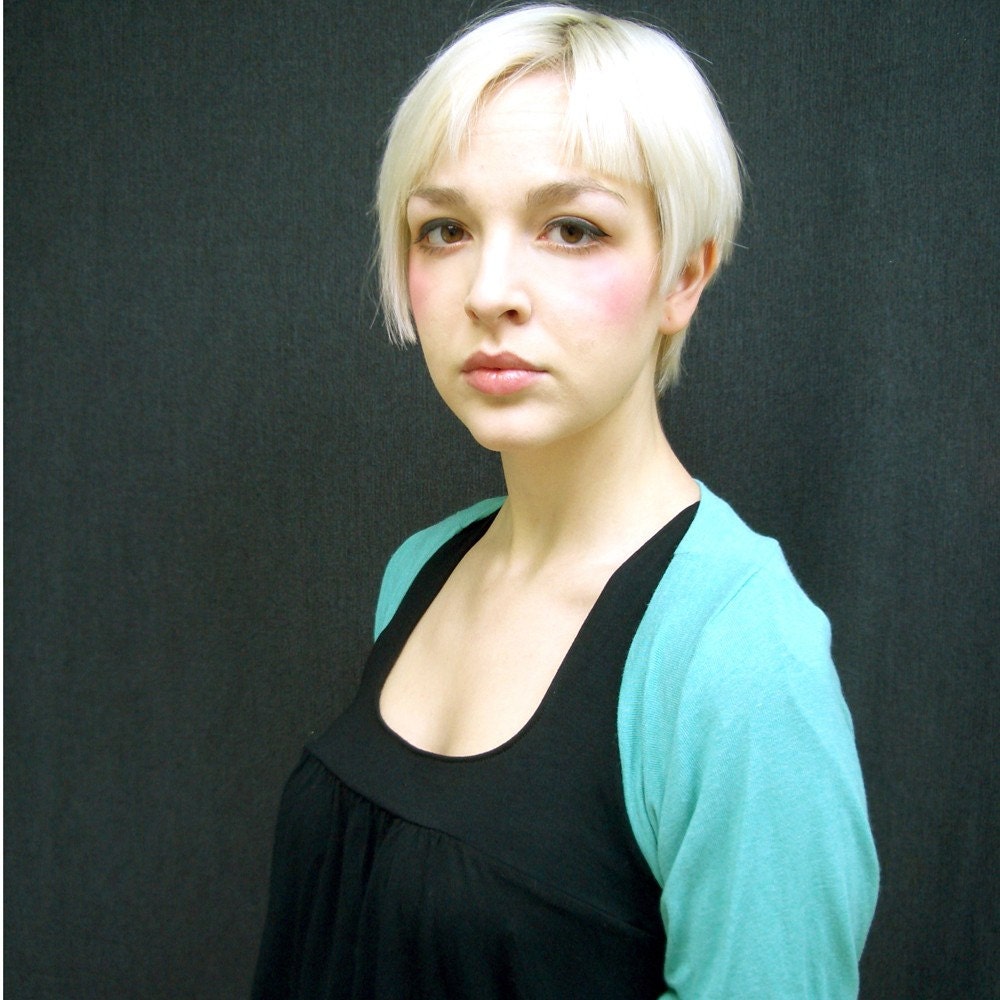 I love the pullover style like the above left, or like jmorco below.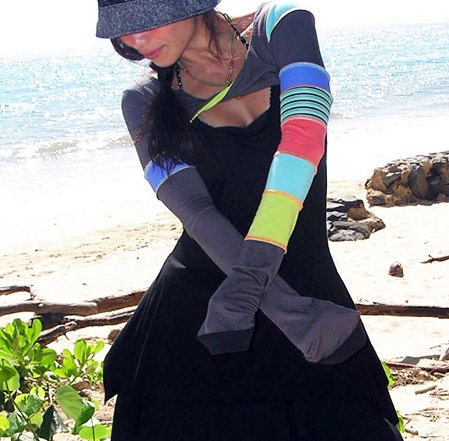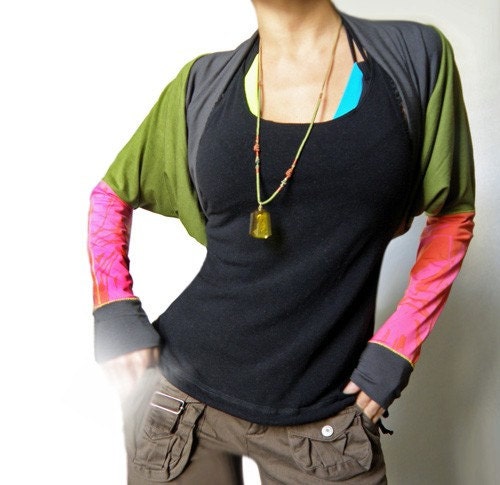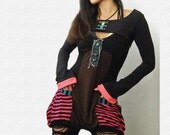 It's not even like I'm a dancer or yogi or gymnast. I just think that they're cool. I WANT ONE.
'Kay. See you later. Bye. o(^__^o)