It's been cold and rainy lately. So I'm being inspired by comfy, loose coats and jackets. Specifically the blanket jacket. They seem so cozy and warm--like a Snuggie that people can take you seriously in (not that I'm dissing the Snuggie or anything. I want one. I just, y'know, wouldn't wear it to school. I would wear a blanket jacket to school, though). So here are some jackets I like; not necessarily 'blanket jackets,' but just some that have caught my eye.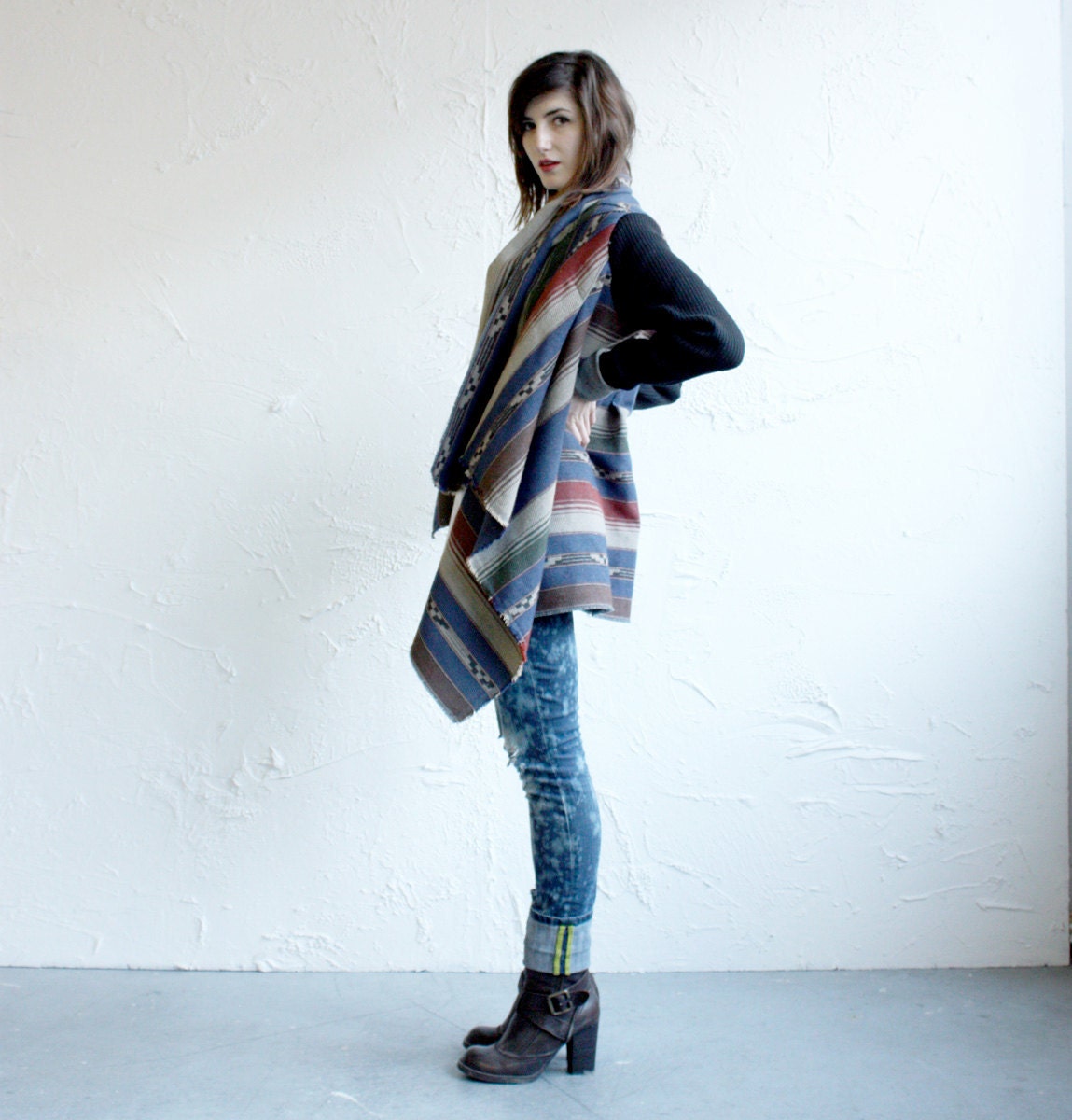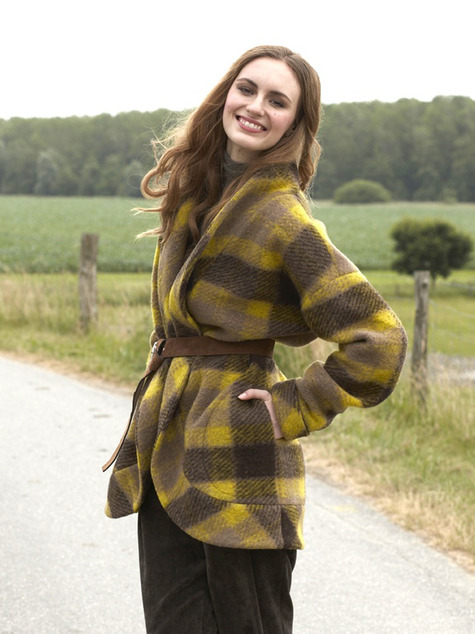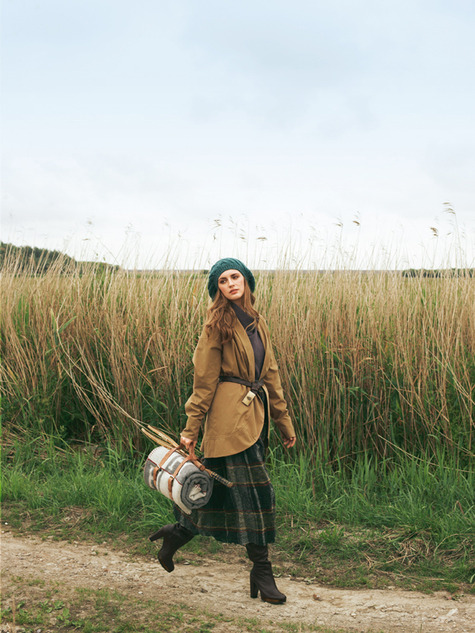 This jacket makes me think of adventure... especially with her cool bedroll thingy strapped up like that...
Here are a couple of tutorials that make me think of the above...
Have a warm day...!!
(o^__^)o